Wish You Were Here: Scott Young lights up Rule Gallery
Written by Kristopher Wright | info@odessadenver.com
9.8.2016
(Denver CO) On Saturday, September 23rd, Rule Gallery opened the doors to its newest location in the Santa Fe Arts District with the help of Scott Young's 'Wish You Were Here'. Rule Gallery was first established in 1987 by Robin Rule and Cydney Payton; and after nearly 30 years and several moves later, Rule Gallery has come to be revered as a landmark of style and pace in the city's visual art scene.
'Wish You Were Here', Young's first solo exhibition at the gallery, is an exploration of the visceral. Through his use of object, technology, and modern materials, Young confronts and challenges the spectrum of human emotion in all its vulnerability, truth, and rhetoric. Material elements of the artist's work create contradictions to the meaning of the neon messages at hand. A punching bag covered in fur hangs in the middle of the room with one demand, 'Love Me'; the possibility of 'someday' now drowns in a block of concrete.
This tension creates an uneasiness to the work. Some pieces invite direct interaction, while others appear distant and self-involved in their own intimacy. This constant shifting of young's work allows viewers to reflect on their own encounters with love, loss, hate, and desire.
"Art is about emotions and how an artist interprets daily existence, and how it relates to other humans and the world around us," says Young. "On the surface, my work seems vibrant and happy, lovely, almost saccharin, but on closer examination, it drives into the darker side of love and relationship, want, desire, longing, and ultimately the sacrifices we make to achieve the ideal of 'happiness.'" -Scott Young
Wish You Were Here will be on view September 23-November 5, 2016. Gallery hours are 12-6pm, Tuesday-Friday, and Saturday 12-5pm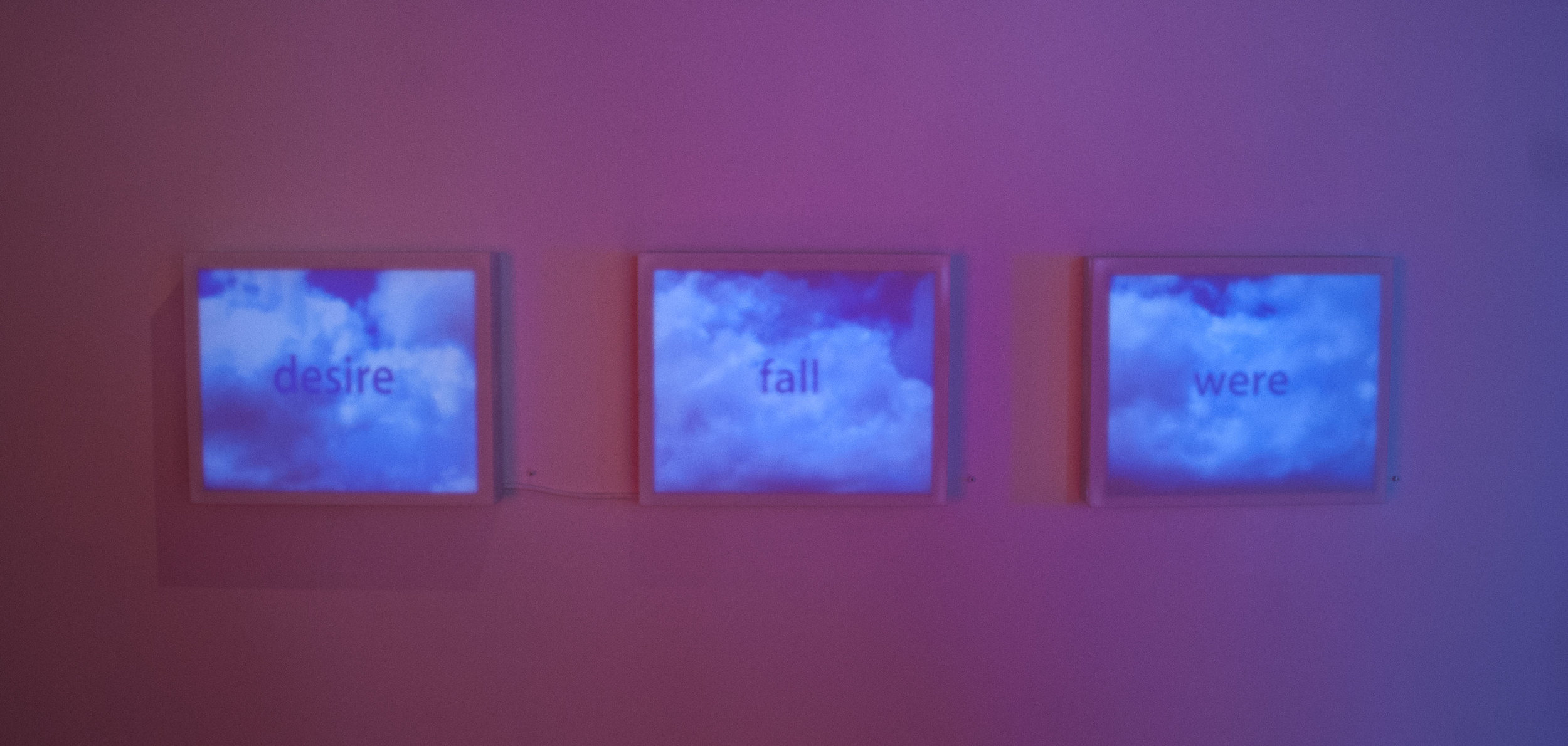 About: Scott Young (b. 1967) lives in Denver, Colorado. He studied at the Colorado Institute of Art and received neon manufacturing training at Neosource. After immersing himself in the LA art scene working for the world's most renowned neon experts, he returned to Colorado to pursue his career. The Denver Art Museum and Museum of Neon Art have commissioned Young's work. He has pieces in a number of prestigious private collections, including Dick and Carrie Clark/Dick Clark Productions, The Latuda Group, EAS, the Hamilton Design Group, General Management Real Estate Services, Lovedy Barbatelli and George Martinez.
Learn more about Rule Gallery