The Divided Self: A studio visit with Robyn Francis Huffman
Written by Corianne Wells | info@odessadenver.com
9.26.2016
Robyn Francis Huffman is a Denver-based artist taking a critical look at the societal dialogue surrounding sexuality and challenging the stigma of genitalia in art.
Robyn's work revere's the self as a whole; both honoring the minds inclination to create and celebrating the body's ability to form life. She argues that contemporary culture divides the mind and the genitalia; shunning the very part of the body that manifests our most artistic endeavors and produces life.
"We can't exist divided. Our most creative nature lies within our sensuality."
Each piece addresses our often harmful attitudes toward the sensual. Working on tar, a toxic substance to the reproductive system, she paints the female form and vagina with a delicate line and powerful vulnerability. Aptly named "Bodyscapes", each pose lets the movement of the figure become so fluid that the lines begin to resemble that of a landscape.
"I don't prompt or move the models. I explain the concept of the multidimensional self; I let them explore being pious, sad and powerful, etc. and encourage them to show me through their movement what that means to them."
Empowering the models to experiment and direct their own bodies, allows Robyn's work to fully explore humanity's multiple dimensions without personal bias and subjectivity. In this series, the viewer often encounters the figure in conventionally sexualized or beautified compositions. But, when shown alongside unconventional and non-sexualized poses, the figures begin to emerge as a celebration of the holistic woman not held by the cultural stigma of what she must be.
The body is no longer sexy or repulsive; abstract or formal. She is all of these things at once. Through these repetitions of quiet lines on an ever demanding surface, Robyn is beginning an important dialogue about intimacy, shame, self-love, and the very essence of who we are.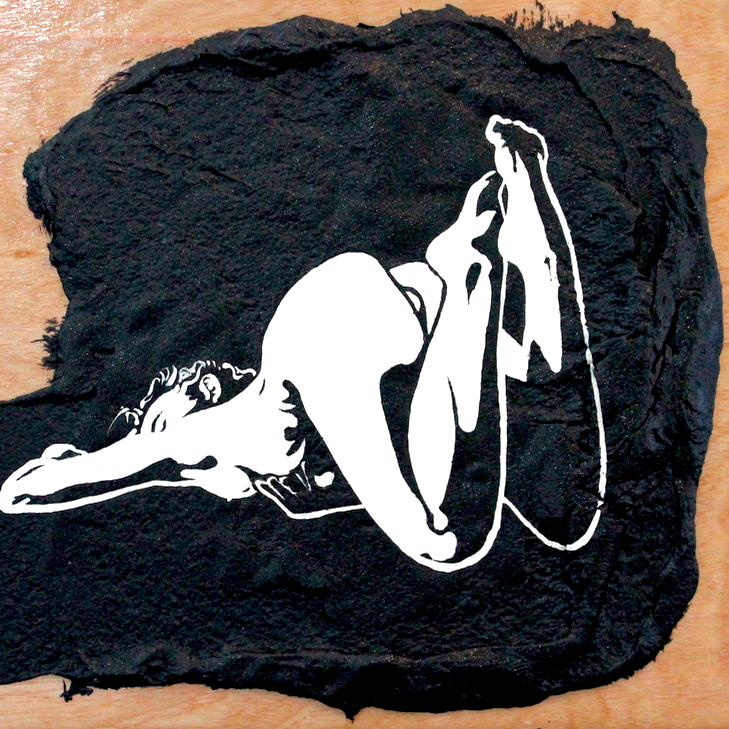 Robyn is looking forward to adding men to her series of work, saying that the division of self isn't just a phenomenon associated with women but with men as well.
"I want to honor the masculine and the feminine, I want to make it gold, and make it beautiful."
Born in Denver, Robyn received a dual degree in Fine Art and Art History from Denver University. See more of Robyn's work & follow her on Instagram